Dynamic. Consistent. Intuitive.
Deutsche Bank's award winning Foreign Exchange trading platform delivers the liquidity and services clients need in a fast moving market and evolving regulatory landscape.
Accessible via desktop or mobile, Autobahn's FX platform delivers the latest tools to help the continued success of our clients in the world's largest market.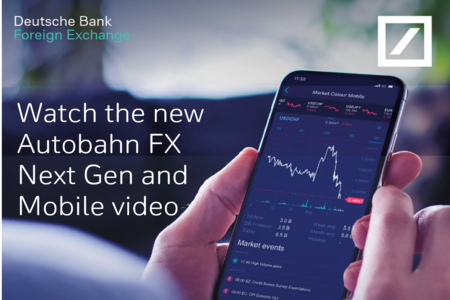 What's New
Autobahn Mobile is Deutsche Bank's new smartphone app for FX, complementing the next generation Autobahn platform. Services include, on permission:
. Market Colour insights and research
. Trade Blotter and Order Monitor
. Trade and Order execution
Click here to watch the video, or download the app now by searching for 'Deutsche Bank Autobahn' on the Apple or Google Play app store.
Further Information